Knee Scooter Rental!
$88 a Month
Get the best price for renting a knee scooter. You also get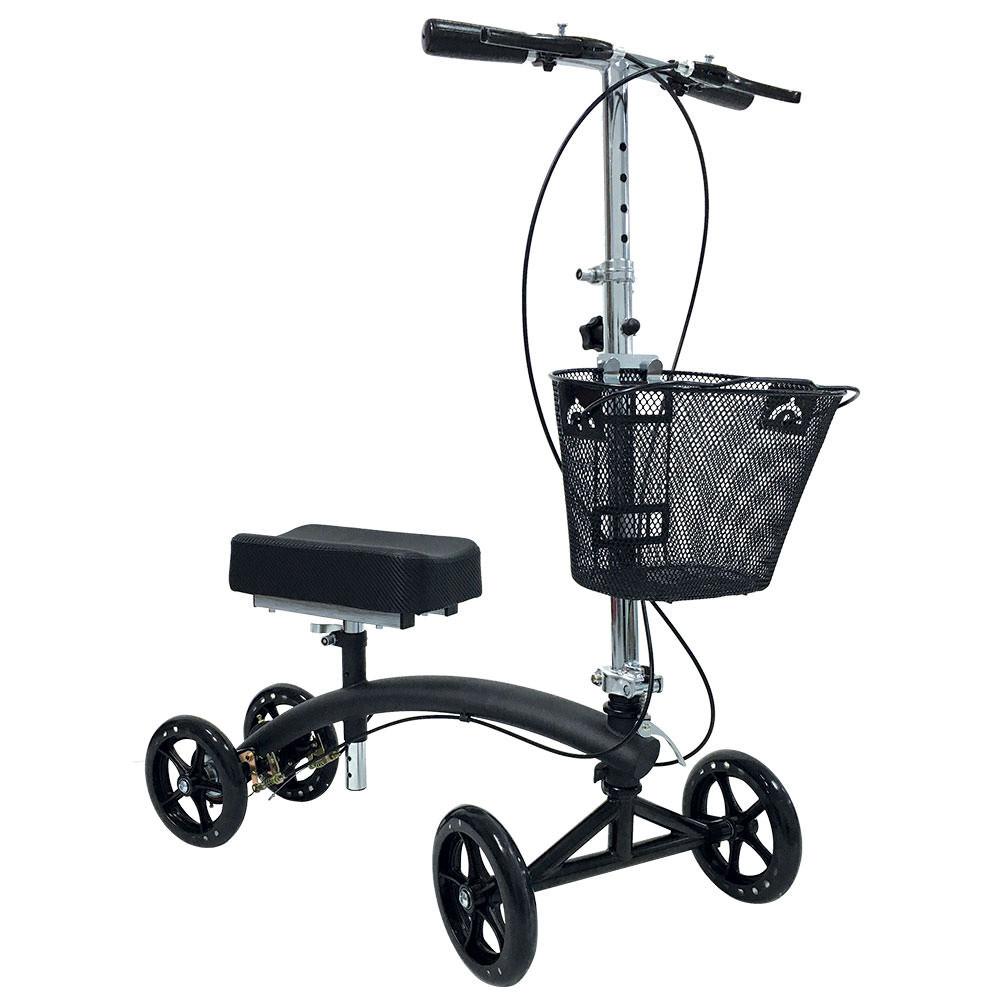 Have Your Insurance Pay
Free Shipping to WA & OR
Rent Me
to anywhere in WA and OR
FREE
UPS Shipping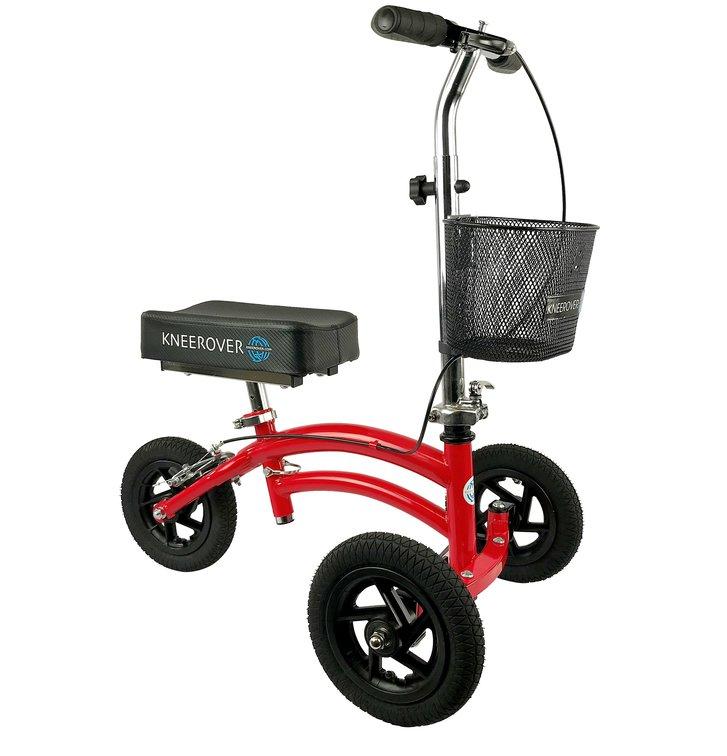 Buy Me
Do You Have insurance?
Yes
No
it may pay for your rental!
Welcome to ValuPlus Knee Scooter Rental
Rent Knee Scooter
Knee Scooters are rapidly replacing crutches, walkers and wheelchairs as the preferred means to remain mobile and active during one's injury, rehabilitation from surgery or other disablement. Knee Scooters typically provide more stability and mobility than crutches or a walker, therefore allowing more freedom, comfort and confidence to be enjoyed by the user. Free UPS Ground Shipping to Washington and Oregon.
Buy or Rent a Knee Walker Scooter to stay mobile during rehabilitation.
Designed with the active lifestyle user in mind, these Knee Walkers give you the wheels you need to scoot though life. Introducing an improved lightweight frame, capable of supporting up to 350 lbs.
ValuPlus Knee Scooter Rental offers a range of Knee Scooters, Knee Walkers, and Rollators to aid your mobility during rehabilitation. Choose from a selection of colors, and add accessories as you find appropriate.
FREE SHIPPING

to Washington and Oregon
Why Choose a Knee Scooter?
More Mobility
The Knee Scooter offers increased comfort and ease of mobility to patients who cannot put weight on their foot or ankle, but still want ease of movement.
Get Around
This steerable knee scooter offers increased comfort and ease of mobility to patients who cannot put weight on their foot or ankle, but still want ease of movement.
More Comfort
Crutches dig into your under arms while you swing you body back and forth. Knee scooters don't
Less Hassle
The gentle glide of your leg scooter will transport you around with ease and comfort
Amazing Results
Having a Knee Walker will prevent any further injury from happening.
Recover Faster
Don't get hurt from the injury you already have! A knee walker will help you stay safe while you heal.
Traditionally, doctors have recommended walkers, crutches or wheelchairs when a patient is required to off-load a foot or leg. That is now changing. Check out what MayoClinicHealthSystem.com is saying about Knee Scooters.
"if weight-bearing activities are restricted and crutches are advised, you might want to look into giving knee walkers a spin."
Unfortunately, crutches exhibit a number of requirements and restrictions:
Crutches require a patient to maintain their balance creating susceptibility for falls.
Crutches require a patient to keep their leg in a bent position, and hold their body weight on their uninjured leg causing stress to their hips and back.
Sore or bruised body tissue, sprained and sore wrists, and the susceptibility for falling also typically go hand-in-hand with the use of crutches during the sway/hopping motion of movement.
Walkers, traditionally prescribed by Doctors, still require a patient to hold up the weight of their recovering leg placing stress on the weight bearing foot and potential misalignment of the hips and back.
Contact us to learn more about our Knee Scooters and Knee Walkers, they are a very efficient, non-weight-bearing alternative to crutches and walkers.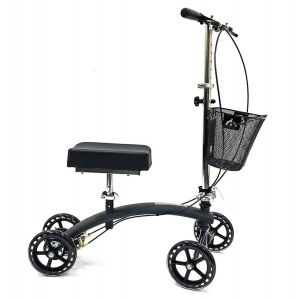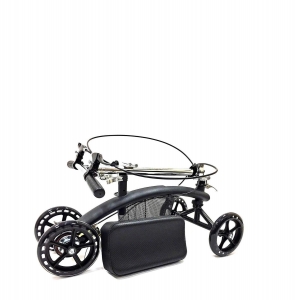 What Knee Scooters helpful for?
Foot Injury, Ankle Injury

Foot Surgery or Ankle Surgery

Complications From Arthritis

Neuromuscular Complications
"First I want to thank you for all you did for me while renting the scooter.  Your kindness and diligence could not have been more well received.  Thanks for your understanding and cooperation.  But alas, I must return the knee scooter.  After six long weeks of non weight bearing rehab, post surgery I must say goodbye to the bicep and shoulder saver.  I would not have made it 2 weeks with just crutches.  That thing rocks! Thanks again for all of your help."
"Thanks so much for shipping my scooter early. After 12 hours using crutches, I was about done in. Great customer service! Thanks again…I'm getting around so much better!"
"Thank you. Surgery went well and the scooter was waiting for me when I got home. IT IS AWESOME! I love this scooter! Thanks for the great service."
"What a great product, I have 4 kids and it was a lifesaver to get around while my broken foot was healing!"
Email: rick@valuplusmedical.com
Address: 1311 North Wenatchee Ave, Wenatchee WA 98801
Fax: 509-664-1820
Hours: Monday – Friday (9:30 am – 5:30 pm)